Ways to Give
Volunteer Opportunities
Why Volunteer?
Work towards world Peace through Understanding in your Community!
IFYE welcomes volunteers who share our Mission: to promote international exchange programs, continued cross-cultural education and global awareness of its members and future IFYE program participants. Our goal is to be the Premier International Exchange organization for ages 19+.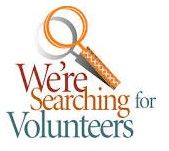 There are many opportunities to assist in recruiting new participants for our outbound program, become a host family for our inbound delegates and assisting in public awareness of our program. Volunteering with IFYE offers you the chance to gain first-hand experience with an international exchange program with an emphasis on a rural living experience. Participants live and work with host families in another country promoting "Peace through Understanding." Both the IFYE participant and the host family learn about each other's culture and share life experiences by participating in the host family's daily life.
Are you interested in learning more about volunteering with IFYE?
Complete the interest form and submit it. An IFYE staff member will contact you. If you have questions or would like more details about volunteer or intern positions at IFYE, please email Jan Wood, IFYE President.
We look forward to your involvement with IFYE!
Thank You.