Foreign Exchange Program
Frequently Asked Questions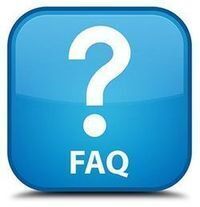 What is IFYE?
IFYE is a two-way international, rural-based, cultural exchange program that began in 1948 after WW II as a way to educate people and promote world peace through understanding. Young adults, age 19 and above, can participate in the outbound program and will live with host families in another country. The inbound program offers the opportunity for families in the United States to host a foreign participant in their home. Formerly known as the International Farm Youth Exchange and later the International Four-H Youth Exchange, IFYE currently has no ties to 4-H.  The strength of IFYE remains a two-way cultural exchange program where participants travel and live with host families and learn about that country through the eyes of their hosts. More IFYE historical information can be found at: A Short History of The IFYE Association of the USA, Inc.
Why should one be an IFYE?
IFYE is a fun, educational, life-changing experience. It provides you an opportunity to promote "Peace through Understanding" as you live the culture. IFYE representative alumni have found the IFYE experience has enhanced their employability, international awareness, and language skills. IFYE representatives have also found the IFYE experience has improved or enhanced their personal growth in many areas including leadership, communication, adaptability, and flexibility.
When does the exchange take place? 
IFYE is a two, three or six-month exchange program. After an application, selection and orientation process, IFYE Representatives depart from the U.S. mid-June and return in August, September or December. A fall 3-month program begins in mid-September and ends in December.
Where do IFYE Representatives travel?
They will live in one host country on a two- or three-month program and two host countries on a six-month program. Currently, there are about 15 countries around the world that host IFYE Representatives from the USA. Find them at: IFYE Destinations
Where will IFYE Representatives live? 
Most countries provide multiple host families aiming for approximately three weeks per family before moving to the next host family.
What will IFYE Representatives do while there? 
Representatives live with several host families primarily in rural settings and are expected to participate in daily family activities, which may include work as it occurs on a farm, ranch or business. IFYEs also have the opportunity to interact with the host Rural Youth Organizations. Each representative is expected to share information about his/her home state and the U.S. with host families and any other groups or organizations in the host country. We ask the representative to share their experience as they are happening on social media, or other articles to home newspapers and media outlets.
What does it cost? 
The Participant fee is $3,750 for the two- or three-month programs. The Participant fee of $5,000 is for the six-month program. This covers only about 15% of the total cost with alumni and outside sources contributing the balance. The fee covers domestic and international travel, and some administrative costs. Not included are personal spending money, supplemental health insurance, travel insurance (if desired), as well as passport and visa fees. Host families provide room and board.
What is the application process?
Applications can be found online at: Become an USA Outbound Participant. Deadlines occur between November and mid-February, depending on the state. A selection process follows. Special circumstances may apply. For more information, contact Melissa Haberstroh, National Program Director, IFYE Association of the USA, Inc. at mhaberstroh@ifyeusa.org
What is the orientation process? 
Individuals selected as IFYEs will begin an orientation process with a series of phone and/or video conference calls every two weeks beginning in mid-March.  An in-person multiple-day Orientation Program is held in mid-June immediately before departure to host countries.
What is expected of the IFYE Representative upon return? 
The program expects representatives to share their experiences with youth and other groups upon return to the U.S. through 25 presentations, newsletters, social media, etc. according to national requirements and his/her state policy. Returning participants are urged to join IFYE Association of the USA, Inc, (the Alumni Association) where they can support the program, help make exchanges possible for others, and build lifelong friendships.
Is personal travel allowed during the IFYE experience? 
Depending on the program length, there is a potential of free time during which representatives may travel. Representatives who are on a 6-month program shall have approximately 10 days free time halfway through their time abroad. The cost for travel, housing and meals related to free time is not included in the program cost.
Is college credit available?
Representatives are encouraged to explore the possibility of receiving credit through their college or university in the United States.
Revised January 5, 2023