About IFYE
A Short History of The IFYE Association of the USA, Inc.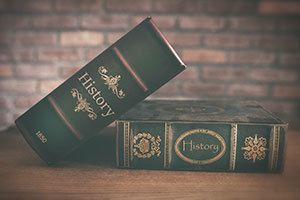 The IFYE Association of the USA, Inc. is a 501(c)(3) non-profit organization.
The IFYE Exchange Program was founded after World War II as young Americans perceived the need for greater international understanding and cooperation. The first two-way exchange took place in 1948 with 17 youth from the United States traveling to seven (7) countries in Western Europe. Six (6) young Europeans came to the United States and lived with host families. That exchange led to the development of the International Farm Youth Exchange (IFYE).  United States participants live and work with host families in another country promoting "Peace Through Understanding". Participants from other countries live with host families in the United States for an equal amount of time.  Both the IFYE and the host family learn about each other's culture and share life experiences by participating in the host family's daily life.
The National 4-H Foundation, and later the National 4-H Council, financially supported the six-month IFYE Program. The IFYE name was changed in 1973 to International Four-H Youth Exchange. Other programs, such as the 12- to 18-month Youth Development Project (YDP), evolved through the years, but IFYE remained the standard program in which most young adults participated.
 In 1992, National 4-H Council determined it was only going to provide programming to youth under the age of 19. This decision had a major impact on IFYE, resulting in the loss of 4-H support and funding. Individual states were permitted to conduct IFYE programs directly with countries if the state provided the support.
In 1999, the IFYE Association accepted the responsibility to support the continued funding of the IFYE Exchange program. The vision was to maintain support for existing exchange programs and expand support on a yearly basis. In 2012, the name of the Association was changed to IFYE Association of the USA, Inc.
Exchanges have continued for more than 70 years. Approximately 4,000 Americans have lived in 116 countries and a like number of young people from those nations have come to the United States. Upon returning home, IFYE participants share their once-in-a-lifetime experiences with thousands of people in their communities, state, and nation.
Today, IFYE exchanges are conducted in collaboration with State IFYE Associations and State Coordinators.  Programs are facilitated and supported by the IFYE Association of the USA, Inc. with a National IFYE Program Director.
The IFYE vision of "Peace through Understanding" continues to touch the lives of people around the globe.