Foreign Exchange Program
Sage Rodgers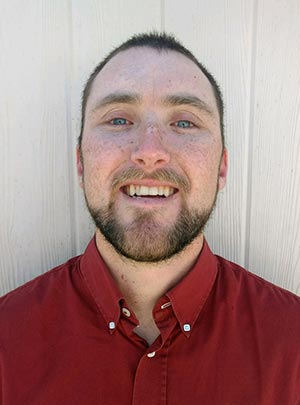 My name is Sage Rodgers and I was chosen to be a 2018 USA IFYE Representative to Austria and Argentina from June 2018 to December 2018. I wanted to be an IFYE Representative because I want to live and work alongside agriculturists from other countries to understand how they produce food and experience how they are planning to overcome new problems that have arisen. I was chosen to be a representative by successfully completing an application, an interview and selection process.
I received my Bachelor's Degree in Agricultural Business from Colorado State University in 2015. Previous to this I received my Associate Degree in Applied Sciences specializing in the John Deere Tech Program in 2012. I am currently farming in Western Colorado producing hay and cattle.
I hope that my story and dreams have interested you into helping and supporting my journey as an IFYE. Would you be willing to help offset the $3,000 program fee? I would be most grateful for any financial contribution, and upon my return, will be thrilled to share my experiences with an organization you belong to and other group. If you'd like to donate to my upcoming experience, please visit my GoFundMe account: https://www.gofundme.com/sage-rodgers-ifye-participant
The IFYE Association of the USA, is a Premier International rural-based Exchange Program for young adults 19 years of age and older. IFYE is a 501(c)3 non-profit organization. The IFYE Association of the USA alumni and other donors contribute about 85% of the program costs. The $3,000 is the selected participants' contribution for their 3 or 6-month experience with host families. Having met the requirements of the IFYE Association of the USA, Inc. Sage Rodgers is approved to create/use a GoFundMe account for fundraising.