Foreign Exchange Program
Laura Jensen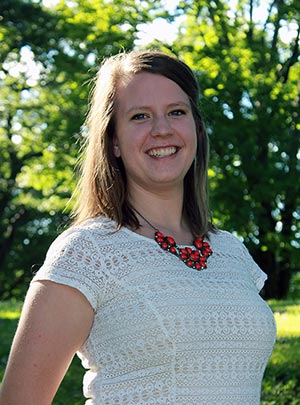 Hello, my name is Laura Jensen from Comstock, WI. I am participating in the 2018 IFYE Exchange Program. IFYE provides a unique learning experience through complete culture immersion for young adults. I will have the opportunity to learn about international agriculture directly from the source by living with host families and going through their daily routines. I will be travelling to Austria and Costa Rica from June through December. I am excited to experience new countries, new cultures, and build meaningful relationships. I applied to the IFYE program because I am eager to experience international agriculture, especially livestock production systems. I participated in a brief study abroad program through my university and decided that I would like to partake in a program that allowed me to learn more in depth and grow by understanding a different culture. Being accepted into IFYE allows me to pursue and achieve this goal.
I am currently a senior at the University of Minnesota and will be graduating in May with my Bachelor of Science in Animal Science. IFYE is providing me an opportunity to experience the world before I begin a masters program in dairy reproductive physiology or dairy genetics. My interest in dairy stems from my childhood growing up on a 125-cow dairy in northwest Wisconsin. Dairy cattle have provided most of my international opportunities between attending cattle shows in Scotland and working with the European and Latin American offices at my past two internships. I have seen the importance of the international market within the dairy industry and believe that having a firm grasp of how different production systems work as well as how to best interact with other cultures will be incredibly beneficial as I pursue a career in the dairy industry.
My experience begins June 14, 2018. Would you be willing to help offset the $3,000 participation fee? I would be grateful for any financial contribution, and upon my return, will be thrilled to share my experiences with any organizations you belong to and other groups. If you'd like to contribute to my upcoming experience, please visit my GoFundMe account: https://www.gofundme.com/laura-jensen-ifye-participant
The IFYE Association of the USA, is a Premier International rural-based Exchange Program for young adults 19 years of age and older. IFYE is a 501(c)3 non-profit organization. The IFYE Association of the USA alumni and other donors contribute about 85% of the program costs. The $3,000 is the selected participants' contribution for their 3 or 6-month experience with host families. Having met the requirements of the IFYE Association of the USA, Inc. Laura Jensen is approved to create/use a GoFundMe account for fundraising.