News & Events
The Halle Foundation Grants $45,000
to the IFYE Association for International Exchange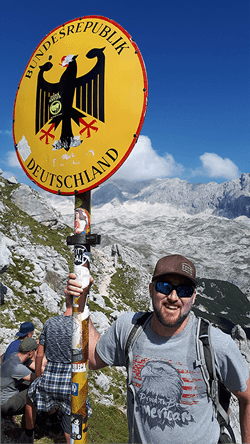 Broomfield, Colorado, Nov. 18, 2021 – Three young adults from Georgia will have the opportunity for a one-of-a-kind international experience thanks to a grant from The Halle Foundation of Atlanta, Georgia. The funding will support three participants from Georgia to experience Germany by living with families in different regions of the country through an IFYE Association of the USA, Inc. international program.
The program is designed to immerse participants in international understanding with a focus on learning and experiencing the German culture. Research has shown that those who live internationally and interact with families in those countries have a greater appreciation for cultural diversity. IFYE, founded as the International Farm Youth Exchange (IFYE) is a 73-year-old international exchange program for young adults age 19 and above.
The application process for this opportunity is now open for potential participants. Orientation will start in early March 2022. Candidates for the program will follow the IFYE application and interview procedures with final selections confirmed shortly after the new year.
About The Halle Foundation and IFYE:
The Halle Foundation seeks to promote understanding, knowledge and friendship between the people of Germany, as seen in its European context, and those of the United States. To this end, the Foundation supports initiatives in the fields of culture, science, technology, commerce, language, scholarship, and international relations.
Founded in 1948, the IFYE Association of the USA, Inc. provides cultural exchange programming that places participants with multiple host families during a two- three- or six-month period in countries around the world. U.S. IFYE representatives experience once-in-a-lifetime opportunities to gain understanding of the culture and lifestyle from those they live with while in the program. IFYE exchanges are conducted in collaboration with international, U.S., state and local coordinators and are facilitated and supported by the IFYE Association of the USA, Inc. The IFYE motto of "Peace through Understanding" continues to touch the lives of people around the world.