News & Events
IFYE USA Announces New National Program Director
NEWS RELEASE
IFYE Association of the USA, Inc.
Jan Wood, President
jwood@ifyeusa.org
January 5, 2023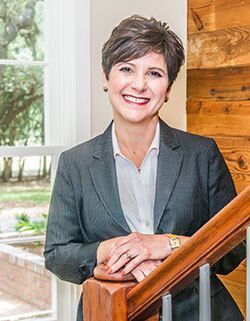 Following an internal posting and search for a new National Program Director (NPD), IFYE Association of the USA, Inc. President Jan Wood is pleased to announce that Melissa D. Haberstroh has been offered and accepted the position. Melissa began her NPD duties on Jan. 2, 2023, succeeding Alan Lambert who held the post for nine years.
Her responsibilities include expanding the number of US outbound delegates; collaborating with participating states and countries; and building relationships with other domestic and international entities focused on cross-cultural exchanges for young adults.
Haberstroh was an IFYE two times: Belgium in 1988 and Botswana in 1992. In addition, she served on the IFYE Association of the USA, Inc. Board of Directors from 1998 to 2000.
She holds a Bachelor of Science (Agriculture & Biology) and a Master of Science (Agriculture) degree from Tarleton State University in Stephenville, Texas.
Earlier Experiences Haberstroh's early career was with M.D. Anderson Cancer Center Science Park and the Southwest Foundation for Biomedical Research.
In the early 2000s, she made a career change when she became interested in managing retail operations and interior design.
Her first venture into entrepreneurship was as a visionary and owner of two nationally-recognized home furnishings boutiques. Melissa's honors include being the first retailer appointed ex-officio member to the Gift & Home Trade Association's Board, a Contributing Editor to a major trade publication, and a national speaker on retail strategies for the independent retailer.
Haberstroh has extensive experience in managing detailed projects. She is skilled in recruiting volunteers and interns, coaching and mentoring staff, as well as in budgeting and resolving issues.
She has a love of travel and has traveled extensively all over the world. Notes Wood, "We look forward to working with Melissa on our team. Please welcome her to the IFYE staff at mhaberstroh@ifyeusa.org."