News & Events
75-Year-Old International Farm Youth Exchange Accepting Applicants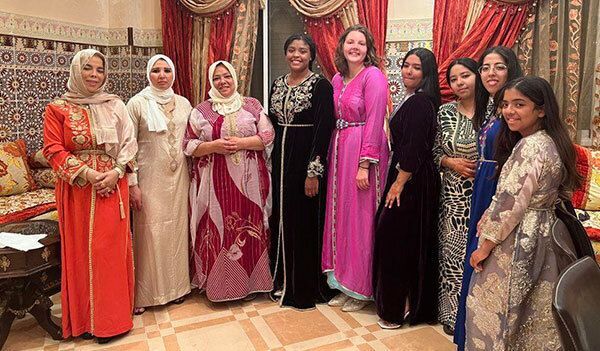 Adapted from Dan Sullivan's Lancaster Farming article, Dec 19, 2022, Updated Dec 27, 2022
The International Farm Youth Exchange program (IFYE) was established by young U.S. soldiers returning home from World War II with the goal of fostering "peace through understanding" between individuals, families and host countries.
"It was four guys from Cornell that started the whole movement, which is pretty cool," said IFYE USA interim Executive Director Carolyn Hansen, fresh off the trail trying to drum up funding for the program on Capitol Hill in Washington.
"When they came back, they were students at Cornell University," said Hansen, who served as an IFYE Youth Development Project (YDP) participant for 18 months to the Philippines in 1972. "They had lived with those families during the occupation after the war. And they're the ones who kind of got together and said, 'You know, we need to do something to avoid future world wars. And the best way to do that is by getting to know the people in their homes, in their families and understanding the culture.' So that was the premise of what started the program."
Young Ambassadors
IFYE is open to applicants from age 19 and above, with precedence given to individuals interested in agriculture, agribusiness, water quality, ecology, forestry or the life sciences. 
Upon returning home, delegates visit their communities and beyond to share their experiences and foster global awareness.
The first two-way exchange took place in 1948, with 17 young adults from the United States living with host families in seven western European countries and six young Europeans coming to the U.S.
IFYE began with financial support from the National 4-H Foundation and later the National 4-H Council and, in 1973, the program's name was changed to "International Four-H Youth Exchange."
But, in 1992, the National 4-H Council decided to limit its programming to youths under the age of 19. That came as a bit of a shock, said Hansen.
"... Number one, the funding that we had through USDA, NIFA, 4-H went bye-bye. ... We lost the infrastructure of working with Extension, with every county office in every state."
The latter proved a particular challenge, she said, because Extension had been instrumental in recruiting participants and host families.
"And then the third thing that we lost was the governmental support as far as the countries go ... So that was a huge loss," she said. "And our number of host countries has gone from 80 down to about 20, and that's 20 that not every year participate for a variety of reasons."
The nonprofit IFYE USA took on responsibility for funding the exchange program in 1999. In 2012, the name was changed from "International 4-H Youth Exchange Association of the United States of America" to "IFYE Association of the USA, Inc."
Experience of a Lifetime
Sheri Swackhamer, who grew up on what she called a "gentleman's farm" in Maryland and now works as a financial adviser in Alexandria, Va., traveled in 1983 as an IFYE summer ambassador to Italy and joined IFYE's board in 2018. She explained that the name was changed to both reflect the group's history as well as the fact that the cultural exchange program is not limited to kids who grew up on farms or had previously participated in 4-H.
"We're finding that the more and more broad agriculture becomes, it doesn't mean that kids nowadays are growing up on a farm and learning about IFYE through 4-H," she said. "It might be that they're in college and maybe one of the agricultural fraternities or the sorority mentorship program, Alpha Zeta, they might find out about it through there."
Swackhamer said she still relishes her time spent abroad and remains connected to her host families. "I so loved living there and learning the language, because neither of my host families spoke English."
To date, more than 4,000 IFYE Americans have lived in 116 countries, while a similar number of young people from participating nations have come to the United States.
Interested applicants can apply for a two-, three- or six-month program.
For 2023, IFYE host-country partners for two-month programs include Austria, Costa Rica, Estonia, Finland, Germany, Luxembourg, Norway, Slovenia, South Korea, Sweden, Switzerland and Taiwan. Host countries for three-month programs include Argentina, Costa Rica, Germany, India, Kenya, Morocco and Thailand.
Participating host countries are subject to change and may still include Chile, Morocco, the Philippines, Uganda and Zambia for 2023.
Two-month programs run June 19-Aug. 14, and three-month programs run June 19-Sept. 7, with an associated program fee of $3,750 (scholarships may be available through individual states).
Participants in the two- and three-month programs remain in one country and will ideally be hosted by multiple families during their visit. "We kind of think the sweet spot is three weeks," Hansen said. "It's long enough to get to know the family, but not too long to be an imposition."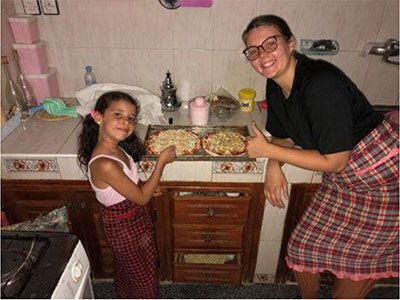 Those who wish to apply for the six-month program will live in one host country in the fall and another in the summer (the program fee is $5,000). For this program, and due to European Union length-of-stay travel restrictions, one country will be inside the EU and the other outside its borders. All program fees include airfare, and a national orientation for each runs June 14-19.
While alumni gifts have kept IFYE afloat financially – they've been "extremely, extremely generous," Hansen said – as well as small foundation gifts from ag-related companies, such as Compeer Financial, and groups like the National Sorghum Producers and United Soybean Board have historically created scholarships, IFYE is hoping to secure more permanent funding through the 2023 Farm Bill. Hence the recent trip to Washington, D.C.
"We came primarily to visit with staff members, from representatives and senators, who are on the AG Committee to get us onto the Farm Bill for 2023," Hansen said. "Since 4-H parted from us, it has been difficult to find to stabilize our finances, because most of the donations we receive come from the alumni, and they are extremely generous.
"But we need to look at other ways, if we're going to expand the program to what it was when I went as an IFYE in '72, then we need to look at getting on the Farm Bill to get some USDA funds so that we can expand the program to about 80 or 100, which was where it was in the '70s and '80s, outbound, and an equal number inbound...."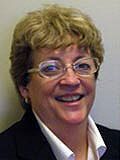 Last year, Hansen said, the program had 30 successful applicants but was only able to place 17 because that was all the slots available from host countries.
We try to get most of our applications in and interviewed and selected by the end of February, because around March the countries that are participating for that particular year want the information of the American IFYEs, who they are and what are their backgrounds. Because we do try to match the interests of the IFYE with the country."
Go to ifyeusa.org for more details and to apply for the program, and for information on becoming a host family in the U.S. To learn what scholarship opportunities may be available through individual states, submit a query through the "contact us" button, and it will be forwarded to the appropriate person, Hansen said.