Alumni and Membership
Alumni and Membership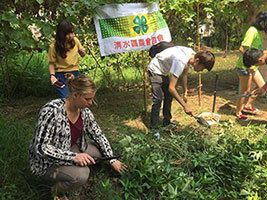 IFYE Proud Heritage
A donation to IFYE is one of the most affordable ways for alumni and friends/supporters to demonstrate their belief in "Peace Through Understanding." You support our Outbound and Inbound Foreign Exchange Program worldwide, aid in securing host families, support our program promotion and continue our grassroots volunteers located in all 50 states.
A donation of $30 or more will automatically award annual membership for the calendar year in which the donor gives as a non-life member. Your entire donation is tax deductible to the full extent of the law.
Lifetime membership - Please check the donation form and/or life membership payment plan (LMPP) online for specifics.
Access to the Member portal of IFYE's website
An excellent resource to IFYE critical affairs, historical documents available exclusively to members, and the opportunity to offer recommendations for the betterment of the IFYE mission in the 21st Century.
Help Make a Difference
As the world becomes a more global community, the need for young adults to become increasingly culturally cognizant is more important than ever. International and cross-cultural awareness and understanding on the part of U.S. citizens is crucial to effective leadership, competitiveness, prosperity, and national security in the 21st Century.
Interim Executive Director, Carolyn Hansen, encourages you to make a difference! IFYE believes it is the most respected cultural exchange program for young adults 19 years and older in the world.
IFYE Association Benefits
The Association is working toward several benefits for those of the Association's IFYE Family. The first of these benefits is now available and can be seen under Travel Benefits (air and car).