Foreign Exchange Program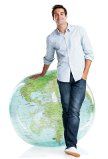 Outbound Participant Fee Process
Program participation fees are only a small part of the total cost of an IFYE exchange program.  The IFYE Alumni Association underwrites approximately 85% of the total costs.
Each applicant is required to submit a $100 non-refundable application fee at the time of the application completion.  
Following the acceptance of the application and the $100 non-refundable fee, the applicant will be contacted by the National Program Director to complete the application. The interview and selection process will follow.  Once completed, country assignments will be made and agreed upon. 
The following is the program fee schedule for 2021 programs. The total non-refundable Participant fee is $3,000.00 for the two-, three-, and six-month programs.
2021
$100 non-refundable application fee (due upon submission of application)

The $2,900 program fee balance of payment method to be discussed individually with the National Program Director upon submission of application.
Please note: The application process remains open until all slots are filled. Please contact Alan Lambert, IFYE National Program Director at 605-366-6107 or by email to learn about available openings/slots or with questions about the program.