Foreign Exchange Program
Katherine Knight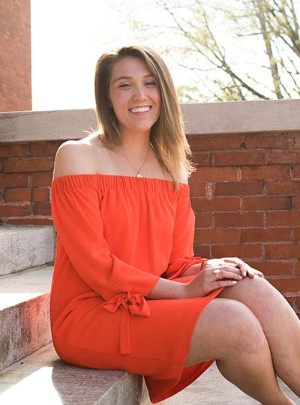 I am so excited to have been selected as an IFYE representative! As an IFYE representative, I will be going to Finland for three months, from June to September. In Finland, I will be welcomed into the home of several families and get to experience life as a "daughter" in their house! I am so thankful for these families that are willing to open up their homes to me and give me a glimpse into life in another culture. This exchange program is an immersive experience and meant to "promote peace through understanding;" I am looking forward to understanding more about a way of life different from my own and a place different from where I've grown up. I am hoping to learn about others and myself through this experience and share a bit about life at home too!
I was born and raised in Fairfax, Virginia and have spent the past four years at Clemson University in Clemson, South Carolina. In May, I will be graduating from Clemson with a degree in Biosystems Engineering! I will be participating in the IFYE program before I start a full-time job in storm water engineering in Raleigh, North Carolina. One of the things I am most looking forward to in Finland is understanding the Finnish people's relationship with water resources as Finland is known as the "land of a thousand lakes."
My experience begins June 14, 2018. Would you be willing to help offset the $3,000 participation fee? I would be most thankful for any financial contribution, and upon my return, will be thrilled to share my experiences with any organization you belong to or any other group. If you would like to make a donation to my upcoming experience, please visit my GoFundMe account: https://www.gofundme.com/katherine-knight-ifye-participant
The IFYE Association of the USA, is a Premier International rural-based Exchange Program for young adults 19 years of age and older. IFYE is a 501(c)3 non-profit organization. The IFYE Association of the USA alumni and other donors contribute about 85% of the program costs. The $3,000 is the selected participants' contribution for their 3 or 6-month experience with host families. Having met the requirements of the IFYE Association of the USA, Inc. Katherine Knight is approved to create/use a GoFundMe account for fundraising.