Foreign Exchange Program
Jennifer Moran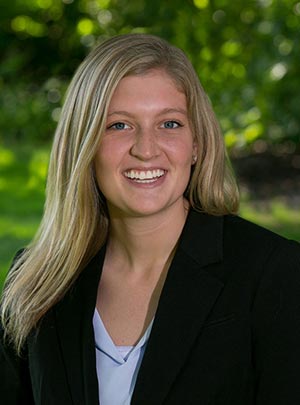 Hello all! My name is Jennifer Moran and I am a 2018 IFYE representative from Minnesota. The IFYE Association of the USA, Inc. is an international exchange program that conducts cross-cultural education while promoting global awareness and peace through understanding. After successfully completing an application, interview and selection process, I am proud and excited to announce I will live with host families in Switzerland and Costa Rica from June to December 2018. During this time, I will get the family experience of everyday activities and rural agriculture work.
Now more than ever we live in a global society and it is important to develop an inclusive world view. Being a 2018 IFYE representative would provide the opportunity to learn by doing, give me the full cultural experience as a 'daughter' of a host family and develop a global perspective.
This May, I will graduate from the University of Minnesota, Twin Cities with a Bachelor of Science in Agricultural Communication and Marketing. Although I will have completed school, I still have much to learn and experience in the world, and IFYE will be one of those experiences. Would you be willing to help offset the $3,000 participation fee? I would be most grateful for any financial contribution, and upon my return, will be thrilled to share my experiences with an organization you belong to and other groups. If you wish to donate to my upcoming experience, please visit my GoFundMe account: https://www.gofundme.com/jennifer-moran-ifye-participant
The IFYE Association of the USA, is a Premier International rural-based Exchange Program for young adults 19 years of age and older. IFYE is a 501(c)3 non-profit organization. The IFYE Association of the USA alumni and other donors contribute about 85% of the program costs. The $3,000 is the selected participants' contribution for their 3 or 6-month experience with host families. Having met the requirements of the IFYE Association of the USA, Inc. Jennifer Moran is approved to create/use a GoFundMe account for fundraising.