Foreign Exchange Program
Jarrod Young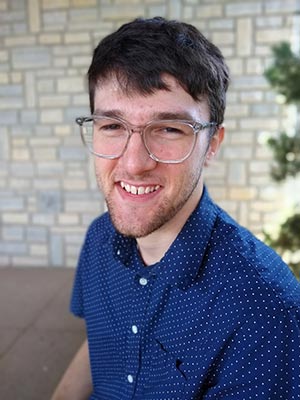 I am extremely excited, and a bit nervous, to have been selected as an IFYE representative from the US to Estonia!  I will be living in Estonia for three months, from mid September to early December 2018. I will be welcomed into the homes of multiple families, and get to experience life as a family member, rather than as a guest. 
I am looking forward to understanding more about a completely different life. Since most Americans seem to have relatively similar experiences, we also tend to have similar problems and similar approaches to solving them. I want to experience cultures that seem radically different and see our similarities and differences in solving life's challenges. I am hoping to learn about others and myself through this experience, and share a bit about life at home too! When "visiting" another country, you can "observe" the culture from the outside, but I hope to experience the culture and daily lives by 'living it from the inside".
As a 10 year 4-H member in my home community of Columbus, Ohio, I have learned so many different things, and have been involved in the Ohio 4-H International Exchange programs helping the Ohio State 4-H Office with the inbound and outbound exchange programs. Our family also hosted inbound youth through these programs from 2009-2013. Travelling to other countries on school and personal trips have whetted my appetite for adventure. And speaking of appetite, when I return from my IFYE program, I will be enrolling in culinary school. Cooking is my passion, and I hope to better understand the direct relationships with local food producers and consumers, as well as potentially producing some of my own food. I also love business and entrepreneurship. I am inspired to learn how to save small businesses that are great at their product or service, but may lack business acumen.
I hope to use what I learn from this exchange to be better at interacting with the world around me. I aim to be better able to understand my peers and their motivations.  Current experiences that we share have formed our way of approaching problems, or our "toolkit". I want to take a step back and see a different toolkit. One that can only be developed outside America. One with different presuppositions that were designed for different problems. I hope to see challenges that I've never experienced, solutions that I'd never imagined and leave with an entirely unique toolkit. I want to use my new toolkit in relationships and business in particular. Paying attention to the smallest things is what will make this IFYE experience truly exceptional.