Foreign Exchange Program
Carolyn Gehrke - Kansas to Germany 2010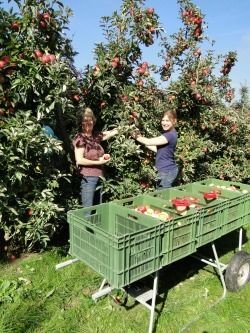 My parents have a guest book that they started when they married over 30 years ago, and today it is filled with many notes, pictures, and signatures of hundreds of friends from around the world – most of them stemming from my mom's IFYE exchange to Switzerland in 1979. I grew up listening to mom's favorite memories of her IFYE trip, visiting Switzerland 4 times with my family before venturing to Europe on my own IFYE trip, hosting well over one hundred of my mom's host brothers/sisters and their friends and children, and learning some German from our visitors. It is no surprise that I eventually decided to become an IFYE myself.
I had the perfect opportunity for my exchange between community college and university. Despite numerous people telling me not to take a break from college to travel (they said I would never return and finish my degree – I did return and finish it), I chose to be an IFYE representative to Germany in 2010. I spent 3 months with 4 host families around the country learning about German agriculture and general culture (or, what I like to fondly call "German-isms"), seeing several main sights in the country, and making new friends and stories of my own. I also attended the European IFYE Conference in Austria and traveled for two months after my exchange, visiting Swiss friends and a few new places as well.
I remember sitting on the airplane before take-off at the start of my IFYE adventure, wondering how the trip would change my life, especially after seeing my mom's IFYE trip affect so many lives on both sides of the ocean (one of my favorite stories is that of two Swiss friends who met on our farm in 1999 – I sang at their wedding 10 years later)! As I thought would happen, I have had a few visitors resulting from my exchange, and as I always said would NOT happen, I also met an Austrian who has been my boyfriend for over a year. Lesson learned – never say never!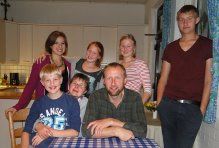 My IFYE trip inspired me to decide to pursue working in Europe for half of a year. After months of hard work researching visas and jobs, assembling all possible paperwork and documents one could think of, a lot of prayer, and assistance from many people, I was approved for an Austrian work/residence permit, and received a 6 month work contract (which I have since extended) at a company near my favorite European city – Salzburg. I have enjoyed visiting my German host families and Swiss friends again, visiting the World and European IFYE Conferences, traveling more around Europe, improving my German and learning Austrian dialect, and working in another country.
The IFYE network is one of which I am so grateful to be a part. It is wonderful to have so many fun contacts around the world, and to be able to get beyond the tourism and really learn about the culture of so many countries. Right after I left for my exchange, I heard a quote by St. Augustine that I believe to be true:  "The world is a book, but those who do not travel read only a page."  There is so much to be gained from international travel, and I know the love of traveling will stay in my blood for the rest of my life!