Destinations 2023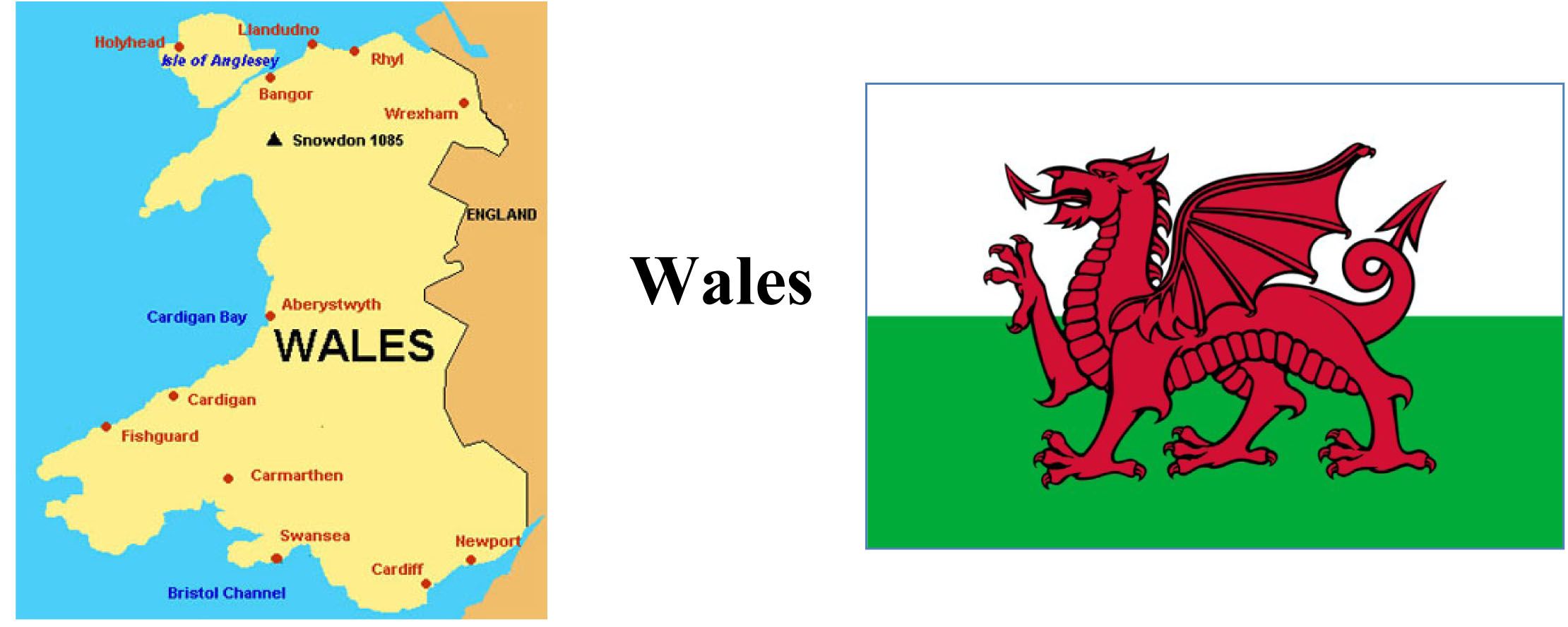 About Wales:
Wales, also known as Cymru, is a country in southwest Great Britain known for its rugged coastline, mountainous national parks, distinctive Welsh language, and Celtic culture. Although the country has a population of nearly 3 million people, the population of sheep in Wales is four times greater.
Language
In recent years, a resurgence of the Welsh language and culture has demonstrated a strong national identity among the Welsh.  Wales is also often known as the land of song and is famed for its singers. 
Wales is a country with two languages: Welsh and English. Welsh is spoken by around 20% of the population. The road signs are bilingual, giving both the Welsh and English versions of the text and place names. The Welsh language (Cymraeg) continues within Wales - thanks to Welsh media education, the enthusiasm of people living in Wales, and bilingual and language policies made law by the Government.
Government
Politically, the country has moved toward greater self-government (devolution). Wales now has a limited devolved government. In 1999, with the strong support of Britain's Prime Minister - Tony Blair, Wales opened the Welsh National Assembly. This is first real self-government Wales has had in more than 600 years.  The 60 elected members of the Welsh Assembly Government (AMs) meet in Cardiff and administer the Welsh budget. They can also make subordinate legislation (e.g. regulations and statutory guidance) and propose Assembly Measures (Welsh laws). 
Agriculture
Wales is mountainous and has a mild, wet climate resulting in only a small proportion of the land area being suitable for arable cropping.  Arable cropping is limited to the flatter parts of the country and elsewhere dairying and livestock farming predominate. However, grass for the grazing of livestock is present in abundance.
The importance of agriculture to the Welsh economy has become greatly reduced. Much of the population now live in the towns and cities in the south of the country and tourism has become an important form of income in the countryside and on the coast.
What to Expect:
If you are visiting Wales, you will most likely visit the Royal Welsh Show which is one of the largest agricultural shows in Europe. It takes place every year in July at Llanelwedd, near Builth Wells, in Powys, Mid Wales. Attracting more than 200,000 visitors annually, the show includes: judging of cattle, sheep, horses, goats, pigs, etc.; sheepdog trials, sheep shearing competitions, horse riding competitions, arts and crafts show, and live music.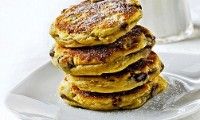 Night entertainment takes place at the Young People's Village (operated by Wales YFC) including food, dancing, and music. Campers stay in tents and get to know fellow travelers from IFYE or Young Farmers. It is quite the experience!
Katie (2015 IFYE) says, "After attending the festival, I stayed with a host family and was able to learn how to make a traditional Welsh dessert (pictured right), explore "Bound Below" (a cave filled with four layers of trampolines and slides), and explore the local area.
Traveling to Wales is definitely an experience you won't forget!  "Safe and Happy Travels!"
PROGRAM INFORMATION:
Applications for the 2022 program can be found on the IFYEUSA.ORG website under the Foreign Exchange Programs tab 
APPLICATION DEADLINE:  Until Filled 
For further information including whether deadline has been extended, please contact:
Alan Lambert, IFYE National Program Director 
alanelambert@ifyeusa.org