About IFYE
Associate Treasurer - Roger Sherer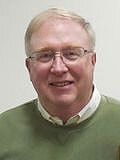 Roger Sherer grew up on a farm in northeast Indiana. Upon graduating from Purdue University with a degree in Ag Education and Animal Science, he was selected to be an IFYE to Poland in 1978. The inspiration to become an IFYE came from a talk at his local 4-H Club by an Indiana IFYE who  had traveled to Venezuela. 
Roger recently retired after serving 40 years as a 4-H Youth Educator with the Purdue Extension Service. During his career, he went on to obtain his Master's Degree in Education from Indiana University. Roger was also active in the Extension professional organizations which included the National Association of Extension 4-H Youth Development Professionals (NAE4-HYDP) and Epsilon Sigma Phi professional development organization. 
Through his work and volunteer efforts, he recruited many host families and youth who participated in international experiences through IFYE, Indiana Agriculture Leadership Exchange, and other student exchanges. In addition, Roger served on the founding committee to organize the Indiana - Poland  4-H Exchange, which continued for 12 years. 
He is a graduate of the Indiana Agriculture Leadership Program that included an international experience in France. Roger is a certified instructor for Real Colors Personality Styles and presently serves on the Board of Directors of the Indiana 4-H Foundation.
Locally, Roger serves on the Youth As Resources Board; the Teen Court Advisory Board; Kids Backpacks Committee - weekend food packs for hungry kids; and is active with the Optimist Club and Indiana North District Optimist International. Roger lives in Bluffton and enjoys traveling, gardening,  researching genealogy, bicycling, and making ice cream for friends and family.
Roger joined the IFYE USA Board of Directors in 2021 and is excited to learn more about the organization and to assist where needed.