Foreign Exchange Program
The IFYE Experience - The Adventure of a Lifetime!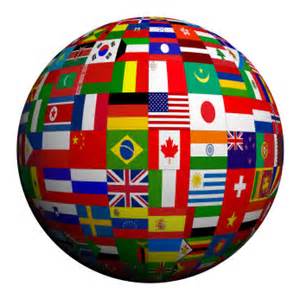 IFYE programs offer an opportunity to experience another way of life by living it: IFYE is truly a "learn by doing" experience. It is your chance to see new places, make new friends, and soak in another culture. It is an adventure that will pay off for the rest of your life, including during future job interviews.
IFYE Representative programs are for individuals 19 and over and typically last 3 – 6 months. Participants in these programs live and work as part of the family. Participants move to a new family every 3 to 5 weeks, so they can gain a broader perspective about life in their host country.
There are many different ways that you can become involved with the IFYE Association. To find information about the program(s) in which you are interested, contact the Program Director of the IFYE Association of the USA, Inc.
What Makes IFYE Unique?
The family stay experience: While other programs have family stays, the IFYE host family experience stands out because of the degree of integration experienced by the exchangee. Participants are part of the family every moment of every day for all types of experiences. Through IFYE, you become part of the family.
Types of host families: Host families are screened by IFYE coordinators in each country. The families are prepared to accept the IFYE as a family member and not as a tourist who needs to be entertained.
Multiple host families: Exchangees live with multiple host families in each country. This gives delegates more than a one-dimensional view of the host country. Different regions have varying customs, dialects, agriculture, economies, and geography leading to wider understanding of the culture as a whole.
The age of participants: As young adults, those in the IFYE program have gained some independence whether through college or working experiences. Participants are less inclined to be "the center of the Universe" and more inclined to see themselves as a piece of an ever-expanding Universe.
Length of stay: With a three- to six- month stay, the IFYE participants have time to get over any culture shock and learn and understand the culture in which they are living.
Total cultural immersion: The exchangee is completely engaged in the family, community, and culture of the host country.