Ways to Give
2022 IFYE Donors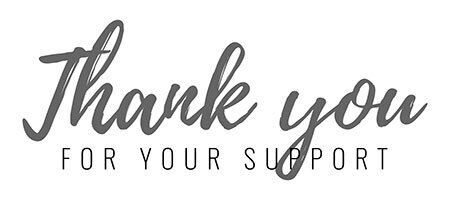 2022 was a successful year for fundraising among IFYE Alumni and friends of IFYE. This donor roll includes the recurring/periodic giving, grants, memorials and in honor of individuals, conference donations, the Annual Giving Campaign (AGC), CLUB 75, and other donations that helped support our IFYE program. To View/Print and/or Download a PDF file of the Donor list, please click here.
These contributions play a major role in sustaining the IFYE program and allow us to continue to provide today's young adults with a valuable and unique experience in international understanding and global awareness. 
It is with a deep sense of gratitude that we share our heartfelt Thank You to all who contributed this past calendar year. We hope that you will continue to help sustain IFYE with your annual contributions and encourage other IFYE alumni and friends of IFYE to do likewise.
Listed below are the names of those who contributed (excluding names of those who requested to remain anonymous) depicted by level of giving as shown here:  
| | |
| --- | --- |
| Diamond: $5,000 and above | Platinum: $1,000 - $4,999 |
| Gold: $500 - $999 | Silver: $100 - $499 |
| Bronze: Up to $99 | |
Individuals in whose names donations were made either 'In Memory of' or 'In Honor of' a friend or loved one are also listed below. Thank you again for your faithful support of IFYE!
Diamond
$5,000 and Above
Colorado State 4-H
Compeer Financial
Ethel S Abbott
Charitable Foundation
Illinois Farm Bureau
Marjorie M Lloyd
Michigan 4-H Foundation/
Michigan IFYE Association
Patti Jo Price
Martha J Ruest
Ron and Melanie Warfield
Platinum
$1,000 - $4,999
Anonymous (2)
Don R Anderson
Gail A Baker
Susan M Ball
Lee Hood Capps
Elizabeth (Liz) Carlson
Clifton Foundation Inc.
Lisle M Cook
Anna Creamer
Donald A Dillman
Robert E Ellis
Linda Eppelheimer
Joan Eyerman
Margaret Foster
Greater Kansas City Community
Foundation
Elnore Grow
Carolyn Hansen
Lad Harrison
Karla Henderson
Rebecca Hines
Patricia Hutsell
Robert and Nicki Jenkins
Barbara Maidment
Robert H Miller
Missouri IFYE Association
Donald R Mitchell
Martha Orris
Harlen J Persinger
Jon and Betty Jo Roberts
Rudolph K Schnabel
Edwin O Schellin
Roger A Sherer
Patricia Sinning
South Dakota IFYE
Association
St Louis Community Fund
Sheri Swackhamer
Thrivent - Your Cause
- BlackBaud Giving Fund
James Tobin/Virginia
Heagney (and 1978
USSR group)
Denise M Tolmie
United Soybean Board/
SmithBucklin
Larry L Wachtel
Robert L Walker
VIctoria F Warren
Mabel E Wheeler
Dale E Wicke
Hank L Wicke
Joan Wieckert
Janet S Wood
Larry C Wood
Norma L Wu


Platinum
Gold
$500 - $999
Anonymous (3)
Cathy Behm
Jeannie J Bussiere
Patrick and Diane
Corcoran
Sharon Danes
Donald M DeWerff
Ann Foley Gardner
David G Gnirk
Karen Goebel
Larry and Joan Gould
H. (Harry) Frank
Graves
Beverly Hain
Geoffrey (Jeff)
Hockman
Larry L Holbein
Michael Holmberg
Bev K Hornickel
Illinois IFYE
Association
Richard and Judy Isaacson
Laurie Johnson
Nancy Maxwell-Rich
Marla G Nunberg-Oleniacz
James B Pendleton
Nachelle (Shelley)
Richard
Nancy Schmidt
Bonnie Schneider
-Mielke
Dalton D Still
Marty Tarter
Wesley G Tschetter
Dale B Yonker
Tiffany Poet Zweygardt
Silver
$100 - $499
| | | | |
| --- | --- | --- | --- |
| Anonymous (11) | Willis E Alt, Jr | John Alig | Aldean Banker |
| Cindy Barnett | Gloria Bartholomew-Nelson | Barbara Jo Batie | Margery A Bayless |
| Michael Beahm | Evelyn K Beavers | Dorothy Bickling | Hope V Bittner |
| William Bohl | Glen D Bornt | Mark K Bowen | Elna M Bragdon |
| Tamara (Tami) Briggs | WIlliam Brown | Mary Lou Buchele | Virginia Bunse |
| Lawrence A Busse | Thomas Butler | Lisa Ann Cavert | Michael P Chaffin |
| Anita L Colglazier | Allen D Damschroder | Nancy K Dewey | Barbara Donelson |
| Joyce Drewiecki | Ruth B Drummond | Jane L Ebert | Jane and WIlliam Edwards |
| Linda Eilks | Jewell Deene Ellis | Lynette Ely | Ronald C Faas |
| Keith D Ferris | Janet Figg | Toni Frank | Garneita (Neita) Frank |
| Anona and Delbert Frericks | Lowell Friedline | John W Fuquay | Dwight W Gee |
| Barbara and Bob Gershman | Richard A Gibson | Virginia C Gobeli | Libby Gravning |
| Kay A Green | Alice R Hamilton | Larry B Hancock | David S Harrison |
| Barbara and Len Harzman | Sharon L Heck | Sandra L Hofacker | Nancy B Hofstetter |
| Ken and Prudence Holton | Kraig E Humbaugh | Guy Hummon II | Terry H Jaspers |
| David and Jo Lynne Johnson | Joan K Johnson | Robert Jones | Molly L Kalany |
| Anita Rae Keys | Elizabeth Kleckner | Helen E Koehler | Carolyn Kompelian |
| Rev. Cleo D Kottwitz | Don Kvasnicka | Ed and Peg Lakin | Alan E Lambert |
| Gyu-Ho Lee | Kateri M Linn | Helen M Liuska | Mary Mahacek-Gould |
| Andrea and David Maille | Rachel Manning | Ernst and Janice Mehl | John (Jack) Middleton |
| Wilda Jean Miller | Betsy and Larry Moore | Margaret Mordan | Karen Mosteller |
| Dessie Moxley | Mary Kay Munson | Darlene A Nason | Ellen J Nelson |
| Wayne Nierman | Joyce W Niggley | Nellie H Oehler | Barbara and Charles Oldham |
| Virginia K Olson | Edward Jerome Orr | Jo Ann Ostwald | Diane Plummer |
| Judith Remsberg | Tracy V Remy | Paul D Rice | Judy J Riddick |
| Paula E Riddle | Natalie W Riecks | Nancy Riemann | Kathleen S Riley |
| Sally Rose | Catherine G Rovey | C. Albert Sabin | James L Schmidt |
| Don F Seaman | Mary E Steinberg | Katherine Steiner-Lang | Jean L Stewart |
| Judith A Stewart | Marlene M Stoehr | Reginal L Stroud | Rose Stumpe |
| Herman Suchland | Maryellen Sullivan | Mary Lou and Richard Tenney | Georgia B Thompson |
| JoAnn and Tom Trail | Ruth L Trail | Verla Vogts | Kathy Wachsmuth |
| Eileen and Richard Wagner | Janet Washington | Betty and John Watson | Phyllis Weaver |
| Michael Wengryn | John L Werner | Steven D White | Shana Whiteley |
| Nancy and Ray William | August Williams | Geraldine B Woodruff | Barbara Wright |
| F. Edward Wuerker | Frank L Wyatt | Holly Yoder | |
Bronze
$10 - $99
Anonymous (4)
Ross Aker
Layne M Allison
Lorie Arnold
Roni P Baker
Charles Barnes
Sharon Bartels
Jean W Barton
Patti Baymiller
Jane Ann Beard
Debra Beck
Francie M Berg
Frederick Binder II
William D Blough
Beverly Boesch
Karen F Bonnet
Marcus (Mark) and
Mariwiyah Bordsen
Georgene Bordeaux-Bender
Janis (Jan) Brinn
Charles E Bruffy
Mark and Sondra Buell
Marte Carter
Jean H Cashman
Melinda Chiroy
Carolyn L Clague
Sherry K Conrad
Patricia S Cooksey
Caroline Daigle
Dennis and Sharron Dalton
Richard D Dodson
Michele H Dubois
Daniel and Susan Einarsen
Gwen W El Sawi
Eff Embree
Margaret Fain
Lawrence A Fenske
Paul R Ferreira
Linda Fornelli
Patricia M Fox
Roger W Fox
Josephine Freestone
William H Fugate
Dorothy R Garton
John H Gebhards
Bonnie E Glass
Elaine Grant
Margaret B Gregory
Mary Jo Hamon
Dirk Hansen
Sylvia Hansen
Michelle M Harper
Bill Hasse
Audrey M Hay
Deborah and George Haynes
Rodney L Henderson
Marge Hennenfent
Randal V Hertz
Hormel Foods Corporation
Samuel Hunt
Betsy Inkel
Christopher and Nancy Iott
Eric C Jensen
Allan S Johnson
Judy C Johnson
Timothy L Johnson
Alisa R Kigar
Oscar H Kraft
Gail S Kuntz
Jane Ann Lacy
Betty Landes
Lillis L Larson
Krecia L Leddy
Sue Lefes
Teresa M Legrand
Joann E Logan
Kathryn L Lupfer-Nielsen
Debra S Marple
Elizabeth M
McCoy-Schrauger
Roger L McCoy
Sara W McDonnell
Edward Mies
Tressa Morrow
Nyla B Musser
Fay Y Nakamoto
Nancy S Nelson
Suzanne Neufang
Sharon J Nilsen
Donald W Oliver
Belinda K Oman
Corinne A Paulhamus
Virginia Petersen
Jeanne (Jean Anne) Rider
Judy Ann Rine
Janet A Risinger
Deborah E Rogers
Byron E Rosbrugh
Jeffrey L Rotering
Mary Ann Sabine
Hans and Jennifer Schmidt
Gerald H Schmitt
Arnita Schultz
Judy E Scott
Warren A Seamans
Jeanne Serven
Carol Skelly
Sandra H Smith
Sharon Smith
Squad Locker
Mary L Sollenberger
Janice L Steuri
John N Stitzlein
William L Stroman
Norman (Sam) Swan, Jr
David F Taylor
Art and Joan Tenbrink
Janet Thomas
Phyllis L Torrey
Carol J Truax
Catherine M Ursprung
Barbara Valentik
Claire A Velyvis
Deryl E Waldren
Leann F Walls
Carolyn L WIllenberg
Darii L Wohlers
Regina (Gina) Wolf
Margaret Wolf
Pamela Woodard-George
Connie J Wright
Crystal Yonker
Robert Youngman


Donations listed above include those made 'In Memory of' and 'In Honor of ' the following individuals:
IN HONOR OF 
Ron and Melanie Warfield 
Dale E Wicke
IN MEMORY OF
Thelka Dietz Bauer
Joyce Calloway Cannon
John T Capps
Charles (Chuck) Dunham
Mary Stigl Dunham
Caroline Gardner
Eula Mae Murrey Goodfellow
Roger and Virginia Hahn
Theodore (Ted) Hutchcroft
Jeffrey Layman
Elizabeth (Beth) Pond
Gertie Reichard
Dorothea (Dottie)
Winkenwerder Roseberry
G D and Betty Seymour
A Hope Shackleford
Rex Smith
Elizabeth (Betty) Stephenson
Ron Tarter
Arthur Warren
Beverly Holsing Wright
Elaine Ellis Watson