Foreign Exchange Program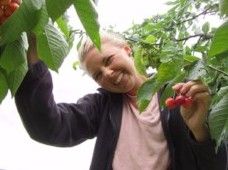 Do you have a desire to see other parts of the world? Are you interested in taking a challenging, exciting adventure where you can learn about another culture while expanding your maturity, confidence, independence, and critical skills for the demands of the next stages of your career and life? Do you have a passion to make a difference in our world? Do you believe that change can be achieved by individual acts of kindness? Do you have a vision to become a leader who can impact a more peaceful relationship between people and cultures?
If so, IFYE wants YOU! As an IFYE exchange participant you will embark upon the trip of a lifetime toward achieving new perspectives and expanding your creative horizons globally. You will learn about another culture while learning about yourself.
IFYE Association of the USA is the most respected exchange program in the world. We can offer you a cultural and international immersion experience that will give you an unforgettable adventure that is safe, exciting, and inspiring. You will have a new understanding for the world's diverse cultures and question the meaning of global citizenship.
The IFYE Association is committed to assisting you from the time you express interest in our outbound program until you have safely returned. We help you identify your perfect trip, advise you on the requirements for international travel, identify your host family; and even assist you in fundraising to cover your expenses.The IFYE Association of the USA, Inc. also offers both scholarships.
Take the first step to become an IFYE outbound exchange participant. We want to learn more about you, and you can find out more about us! Simply complete the Interest Form below.
Tell us about yourself and any preferences you might have about country or culture.