About IFYE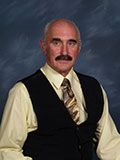 Wayne Shull
A six generation native Oregonian, Wayne lived most of his early years on a family dairy near Myrtle Point, Oregon. While his family lived in Tulelake, CA, he started taking piano lessons and joined a 4-H Livestock Club when he was nine. During a student assembly at Myrtle Point High School he was inspired to become an IFYE while listening to a returning IFYE give his presentation. This goal was a constant for him until after graduating from Oregon State University with a BS in Animal Science.
The year following graduation from OSU, he was selected to participate in the first YDP program along with eight other IFYEs from the US. As a YDP in Costa Rica he organized nine 4-H Clubs with 168 young farmers and taught them agriculture, leadership, and English.
After 3 ½ years as a 4-H Extension Agent in Albany, Oregon, he started a 10 year stint taking over the family dairy farm with his brother. After losing the farm, he returned to OSU Extension in Deschutes County, Central Oregon. While working out of Bend, OR, he traveled 132 miles each way over the Cascades for two years to obtain a Masters Degree in Post-Secondary Education.
He has four children, all successful college graduates, and seven grandchildren. With his partner, Charlie, he lives in Valleyford, WA, a small community just south of Spokane Valley, WA. They keep very busy serving on the local community fair board. Wayne currently serves as their church moderator and music director.