About IFYE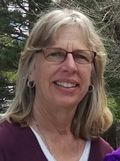 Pat Hutsell
Pat Ament Hutsell represented Nebraska as a 1972 IFYE to Kenya. She maintains contact with three of her ten host families and has returned to Africa to visit two times. Her host families often joke with her about her 20+ home addresses and their one address. Pat is the "nomad" - not the Kenyans! Kenya and its people and culture will always be in her heart.
All of those addresses have allowed Pat to become a part of Nebraska, Missouri, Georgia, and Colorado IFYE Alumni organizations. She has held several state alumni offices and served on and chaired national and world conference committees. She has also worked on IFYE selection and orientation committees, hosted numerous IFYEs from around the world, and attended national and world IFYE conferences.
Pat's career includes over 40 years in education. She has taught all grade levels from kindergarten to 12th grade, was an adjunct university professor, the Director of Education for a museum, and a retirement account specialist for a mutual fund company. She is a lifelong learner and believes everyone should learn something new every day.
Pastimes include traveling around the world with husband Dennis and collecting stories and souvenirs for three sons and (currently) 13 grandchildren. Her passion is serving others and social justice. Pat volunteers for churches, schools, hospitals, homeless, and other non-profit organizations. She is honored to be on the IFYE Board and looks forward to the opportunity to pass on a few of the many blessings she has received from her IFYE experience.