About IFYE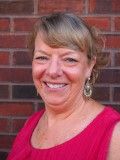 IFYE Board Member - Cindy Barnett
Cindy Barnett was a 1975 IFYE Representative to South Korea from Indiana. Upon return from her IFYE experience, Cindy completed her college degrees from Indiana State University before entering the professional work force.
Barnett's 36-year career has been with Purdue Cooperative Extension. She has served as an Extension Educator in five counties in Indiana working with the 4-H and home economics/family and consumer sciences/consumer and family sciences/health and human sciences programs. Her Extension work has always involved international programs.
Cindy and her family have hosted exchangees from programs including: IFYE, PRYLE, International Student Exchange and the Indiana/Poland 4-H Exchange. Currently, Cindy serves as a founding committee member of the 12-year-old Indiana/Poland 4-H Exchange. Poland was never on Cindy's bucket list, but she has found another country with people she loves.
Professional memberships include: state and national Epsilon Sigma Phi Extension fraternity, state and national 4-H and Family and Consumer Sciences Extension organizations, state and national Family and Consumer Sciences organizations and American Business Women Association. As an active member, Cindy has served all organizations in leadership positions on the local, state and national levels. She has also been recognized by several organizations for her international work.
Cindy has been a member of the Indiana and National IFYE Associations since her return from South Korea in 1976. She is currently serving as Indiana president for the 2nd time and serving on the National Board for the 2nd time.
Katie, Cindy's only child, recently graduated from Purdue University and is working in the Indiana wine industry. She inherited Cindy's love for travel and has participated in three international exchanges and completed three study abroad programs in college.
In her free time, Cindy trains and shows dogs, plays the banjo, and enjoys antiques, flea markets, photography, gardening, baking and, of course, travelling!