About IFYE
Jack Morse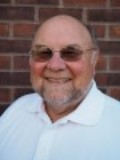 Jack Morse was a 1963 IFYE from Michigan to Mexico. He was raised on a dairy farm in southwestern Michigan. He attended Michigan State University and received a BS Degree in Physical Science Education in 1965. In 1968, Morse received a Master's Degree in Science Education from the University of Tennessee in Knoxville.
Morse's professional career included 37 years of teaching Chemistry and Physical Science at the community college level - 2 years at Oakland Community College and 35 years at Mid Michigan Community College.
Morse and his wife, Susan, live in Harrison, Michigan and have four married children and eleven grandchildren. Morse is currently on the Board of Deacons of the Congregational United Church of Christ. Leisure activities include travel, hunting, fishing, softball and family happenings.