About IFYE
Dottie Nelson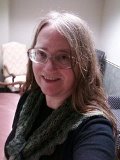 Dottie Nelson was a 1982 IFYE from Virginia to Norway. She has worked since her return as a paralegal at the general practice law firm of Feuchtenberger & Barringer in Princeton, West Virginia.
Nelson is State Coordinator of Virginia 4-H International Exchange Programs, participating regularly in the National Coordinators' Training Seminars. She has previously served as an officer in both the National IFYE Association and the National IFYE Foundation. She is Chair of the Center for International Understanding in Princeton, West Virginia, which sponsors a teen club for youth interested in government and international understanding and also sponsors inbound groups of adult business and government leaders from Eurasian countries. Her family has hosted six yearlong high school exchanges. Nelson's household in Bland, Virginia includes ten teenagers.
Both States 4-H International Exchange, Inc., and Epsilon Sigma Phi have recognized Nelson nationally for her outstanding international work.